Rarely a day goes by that I don't receive a question that goes something like this…
"Help! What do you recommend? I'm…
…a runner and am training for my first race!"
…into BODYPUMP and I want to increase my weights!"
…sorer than I have ever been and don't think I've ever be able to move again in my life!"
…going to my in-law's for the holidays and I cannot resist my MIL's pumpkin pie… or her stuffing… or her jello pudding… or her errrthing!"
…lusting after some bigger muscles – I like big muscles and I cannot lie!"
…almost done with my 24DC – wahoo! But what do I do next?!"
I figure that many Advo-lovers have these (or similar) questions so I'm here to save the day! I've created a few bundles on my homepage (FloridaAdvo.com <– holla for a dolla fellow Floridians!) that will answer all of the above questions and more. Andddd, since I'm feeling nice today, I'm giving y'all a bit more detail about each bundle below.
Obviously, I'm here to answer all of your AdvoCare questions that come to you but here's a good place to start if you have a similar question to the ones I posed above!
– BODYPUMP it up! BODYPUMP – One of my all-time favorite workouts. If you haven't tried it, get at it! It'll get your heart pumpin' and your muscles long and lean in no time. Buttttt, it ain't easy which is what makes it a good workout (duh!). The BODYPUMP it up! bundle has everything you need to push yourself a little harder in your next 'PUMP class and get yourself to the next level. Trust me, I've used it and it works. Just don't blame me for your sore muscles the next day ;)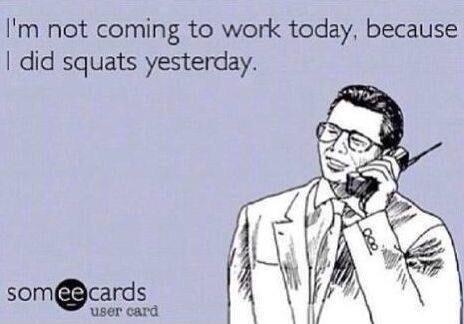 – Everything hurtsss… Sore muscles, eh? Oh… you took my advice and went to BODYPUMP or you increased your weight – good for you! I can't wait to see your ripped biceps! In the meantime, check out my Everything hurtsss… bundle. We've all been there (hellooooo marathon training!) and sore muscles are not fun at all. This bundle won't have you at 100% by the next day but it will allow you to move, forget the pain of your last workout and feel ready to hit up another gym sesh within 24-36 hours. It's good stuff, y'all.
– Holiday Survival Kit So, you have your mom's Thanksgiving dinner on Thursday and your grandma's on Friday and then you're heading to your in-laws for a late dinner on Saturday night because that's when the entire fam can get together. I hear ya. The holidays are good and they are definitely for indulging (save a big ol' plate of the stuffing for me!!) buttttt if you're watching what you eat, they can wreck havoc on your body. One meal isn't that bad but when you have multiples (who's with me?!), you'll be feeling it come Cyber Monday. And then there's the leftovers… Enter the Holiday Survival Kit! It won't negate the calories but it will help you feel a bit better going into your 5th holiday dinner of the weekend. Heck, maybe you can even get the entire family on board and pass around FiboTrim and Carb-Ease with the salt and pepper shakers at Thanksgiving ;)
– I want big muscles and I cannot lie… Dude, have you seen some of those ripped girls on the 'gram? Mannnnnn, how to they get those biceps and those shoulders and those quads?! While I don't think I ever want to be quite as ripped as most of the ladies I see (nothing against them, I just like my carbs – ya know what I mean?), I am not going to deny my inner gym rat the opportunity to build some long and lean, sexy muscles. That's why I built the I want big muscles and I cannot lie… bundle. It's for those of us who want to impress others when we flex but have our carbs too ;) There's some good stuff in there for pre-workout as well as post-workout and your muscles will love ya for it.
– Post-24DC Weight Loss You're almost done with your first (or second… or seventh…) 24-Day Challenge – CONGRATS! That's a huge accomplishment and I'm so proud of you! What's that you say? Oh, you still want to lose a few more pounds. No biggie! Now that you've learned how to eat well and get clean foods into you body and fill in any gaps with amazing supplements, you'll get there in no time. The Post-24DC Weight Loss bundle includes some of my favorite products for continuing (or just maintaining!) the weight loss you saw during your 24DC. They are all products I love and take on an ongoing basis and I would be happy to chat about any of them!
– The Runner's Dream Runners unite! Thinking back to my marathon training days (I'm still bummed I didn't get to do the race but training is half of the journey, right?!), I knew better than to kick off any long run without my beloved O2Gold. I tried it once and it wasn't pretty. Not. At. All. There are also a few other products I used pre- and post-run during training that I feel the need to share with my fellow running friends. They all make for magical runs and, as my fellow runners can agree, those magical runs are what makes the world go round.
I don't have a specific bundle in regards to this, but if you are either pregnant or breast-feeding, there are some AdvoCare options that are safe for both you and your baby! Feel free to reach out to me (becky@olivesnwine.com) and we can chat about the best options for you :)
What are a few of your favorite AdvoCare products? Do you have any specific fitness goals in mind as we move into the new year?