Fridayyy! Did this week fly by for anyone else? Just me?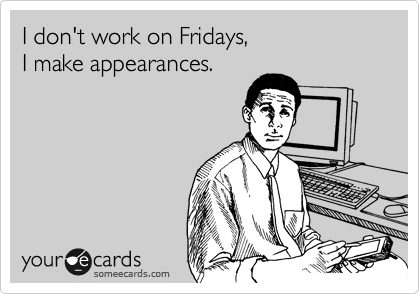 Let's jump right into this week's favorites!
1. BODYPUMP! First, my video is submitted – wahoo! I'll know by December 2nd whether I receive a "pass" or a "resubmit." Second, I am one of two instructors that was chosen to teach the YMCA's launch of BODYPUMP on the 29th! Holy moly, I was so excited when the Group Fitness Director told me this. I think my eyes popped out of my head, haha! It's a huge compliment and I have been working my booty off to show them that I'm dedicated and want to teach… I've gone to almost all of the practices and other instructors' certification filming sessions.
2. On the topic of fitness, the director casually brought up the topic of spinning earlier this week. She asked if I liked it (I told her I have recently gotten into spin) and if I would be interested in obtaining a spin certification and teaching at the gym! They are looking for one more spin instructor and want to give the opportunity to me if I'm interested :) Kyle doesn't want me over-committing myself so I want to learn more about spin certifications and what they entail, but needless to say, it's been a good week for all things fitness here in Naples!
3. I failed at the photo op for my next favorite… I finally met Christa on Wednesday evening for a walk! We found out that we live super close (like literally almost across the street from one another, ha) so we took the pups out for a stroll. It was great to meet another young person here in Naples (and a blogger at that!) who's into fitness and fashion and healthy living. We have a margarita date penciled in for May. I CANNOT wait ;) Definitely check out her blog – She's super fun and I know you'll like her!
4. Y'all know how much I love my blends. I seriously have the best ones and they continue to prove this to me daily. I got some awesomely sweet gifts from some of my blends this week. A pregnancy book from Katie (I totally needed this… except heads up, do NOT read the labor section, you will want to vomit.), an adorable bear bib from Carly, and the cutest onesie ever from Lindsay! Thank you ladies! Laura also sent me some gorgeous nail polish so I can pamper myself – That's what I'm talking about :)
5. Finally, my Christmas corner is complete! We somehow lost our tree during our move but I found a cheap one ($25!!) at Target this week. It isn't the fullest tree ever but I have some "holly" berries that I decorate with to fill it in. Christmas decor makes me happy :)
Now, onto the survey! I was tagged by Christa, Ashley and Katie so I figured it was time for me to get going on answering the questions :)
1. Four names that people call me, other than my real name:
Becky
Beckster
Cutie (Kyle calls me this ;) )
Becks
2. Four jobs I have had:
Teaching assistant (Agronomy 101, if you're interested in anything related to soil science, I'm your girl!)
Barista at The Cafe in Ames, Iowa
Target Corp (yes, working for Target HQ was amazing – maybe I can get them to relocate to FL ;) )
BODYPUMP Instructor!!
3. Four movies I've watched more than once:
Love Actually
The Little Mermaid
My Best Friend's Wedding
The Matrix
4. Four books I'd recommend:
Umm… I'm really bad at this. I don't have any!
5. Four places I have lived:
Ames, Iowa
Minneapolis, Minnesota
Chicago, Illinois
Naples, Florida
6. Four places I have been:
Santorini/Athens, Greece (honeymoon)
Las Vegas (4 times…)
Cozumel, Mexico
Amsterdam, The Netherlands
7. Four places I'd rather be right now:
Las Vegas (I love that city… but obviously, it's not a great place for preggos)
Paris
Venice
Tuscany
8. Four things I don't eat: (I'm not a picky eater…)
Eel
Cashews (I think I'm kind of allergic? My stomach hurts when I eat them.)
Moldy bread
Gruyere cheese (the smell makes me want to vom)
9. Four of my favorite foods:
Avocados
Black olives
Seeduction bread (from Whole Foods bakery – so good!)
Peanut butter
10. Four TV shows that I watch: (I don't really watch TV… I know, I'm lame… so some of these are going way back!)
The Big Bang Theory
Grey's Anatomy
Anything HGTV
Sex and the City
11. Four things I am looking forward to this year: (I'm counting the next 12 months…)
Our 5-year anniversary in May
Mitchell Junior's arrival
A huge platter of sushi, brie, an undercooked hamburger and a mimosa post-baby
Teaching BODYPUMP!
12. Four things I'm always saying:
MITCHELLLLLL!!!!!!! <– that's me yelling
I'm so tireddddd.
Ummmm… <– it's a real problem
It's in the first drawer to the right… Look under the papers! (Kyle can NEVER find anything… anyone else's hubs have the same problem?!)
Do you have your Christmas decorations up yet? What was your favorite moment from the week? 
I'm linking up with Katie, Heather, and Clare again today to share some of my favorites from the week.